Sponsorship
Generic Sponsorship
Diamond
USD 120,000
Platinum
USD 60,000
Gold
USD 30,000
Silver
USD 18,000
Bronze
USD 10,000
No. of sponsors
1
2
4
8
Unlimited
Demo Booth (1)
4 x 2 m
2 x 2 m*
2 x 2 m*
2 x 2 m*
2 x 2 m*
Exclusive Meeting Space
2 x 2 m
2 x 2 m
NIL
NIL
NIL
Conference Pass
10
8
4
2
NIL
Exhibition Pass
6
4
2
2
2
Exclusive Branding
Main Plenary
2 x Projector Screen
NIL
NIL
NIL
NIL
Exclusive Branding
APRICOT T-shirt or
Delegate Lanyard
APRICOT T-shirt or
Delegate Lanyard
NIL
NIL
NIL
Official Show Guide
Logo + 200 word profile
Logo + 150 word profile
Logo + 150 word profile
Logo + 100 word profile
Logo + 100 word profile
Ad in Show Guide (2)
2 FPFC (Premium)
2 FPFC (Premium)
1 FPFC (ROP)
NIL
NIL
Official Website
Logo + 200 word profile
Logo + 150 word profile
Logo + 150 word profile
Logo + 100 word profile
Logo + 100 word profile
Delegate Kit Insert
4 x A4
(up to 8pp per copy)
2 x A4
(up to 8pp per copy)
1 x A4
(up to 8pp per copy)
1 x A4
(up to 8pp per copy)
NIL
(1) Actual demo booth size and exclusive meeting space may differ depending on the official venue space allocation.
(2) Allocation of advertisement space will be based on a first-come-first-served basis. Premium refers to Inside Front Cover, Inside Front Cover facing page, Inside Back Cover, Inside Back Cover facing page and Centre Spread. Front Cover and Back Cover are not for sale. ROP refers to Run-Of-Page allocated on a first-come-first-served basis. Corporate profiling will be based on alphabetical order of organization names.
* 2 x 2m is a standard booth. All sponsors will get their corporate logos displayed on APRICOT marketing collaterals, sponsor banners, and website. For more information on other onsite branding opportunities, please contact the organizer at apricot2013@sgnic.sg for more information.
Exclusive Sponsorship
Official
Opening Reception
USD 180,000
Official
Closing Reception
USD 60,000
Official
Peering Reception
USD 40,000
Official
Cyber Station
USD 50,000
Official
Bandwidth Provider (3)
USD 40,000
No. of sponsors
1
1
1
1
Up to 4
Demo Booth (1)
2 x 2 m*
2 x 2 m*
2 x 2 m*
4 x 2 m
(Up to 6 stations )
2 x 2 m*
Conference Pass
20
10
6
6
6
Exhibition Pass
4
2
2
4
2
Exclusive Branding
Exclusive Logo at Official
Reception Venue
Exclusive Logo at Official
Reception Venue
Exclusive Logo at Official
Reception Venue
Exclusive Logo at
Cyber Station
NIL
Exclusive Branding
Exclusive Momento (tbc)
Exclusive Momento (tbc)
Exclusive Momento (tbc)
Thumb drive
Note Book + Pen set
Official Show Guide
Logo + 200 word profile
Logo + 150 word profile
Logo + 150 word profile
Logo + 150 word profile
Logo + 150 word profile
Ad in Show Guide (2)
2 FPFC (Premium)
2 FPFC (Premium)
1 FPFC (ROP)
1 FPFC (ROP)
1 FPFC (ROP)
Official Website
Logo + 200 word profile
Logo + 150 word profile
Logo + 150 word profile
Logo + 150 word profile
Logo + 150 word profile
Delegate Kit Insert
4 x A4
(up to 8pp per copy)
2 x A4
(up to 8pp per copy)
1 x A4
(up to 8pp per copy)
1 x A4
(up to 8pp per copy)
1 x A4
(up to 8pp per copy)
(3) Official Bandwidth Provider sponsorship is reserved for Internet Service Providers and Telco providers only.
* 2 x 2m is a standard booth. All sponsors will get their corporate logos displayed on APRICOT marketing collaterals, sponsor banners, and website. For more information on other onsite branding opportunities, please contact the organizer at apricot2013@sgnic.sg for more information.
Afilias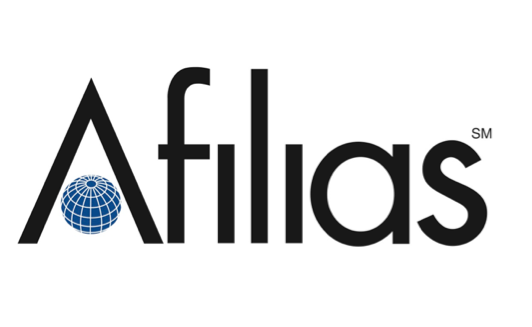 Afilias is the world's leading provider of Internet infrastructure services that connect people to their data. Afilias' reliable, secure, scalable, and globally available technology supports a wide range of applications including Internet domain registry services, Managed DNS and mobile Web services like goMobi™ and DeviceAtlas™. Afilias supports an array of top-level domain registry and corporate DNS customers as well as millions of TLD and mobile Web users. Afilias' customers place high value on staying current with rapidly evolving technology, which is why our systems are built on vanguard, yet proven, technologies.
---
Allot Communications Ltd.

Allot Communications Ltd. (NASDAQ, TASE: ALLT) is a leading global provider of intelligent broadband solutions that put mobile, fixed and enterprise networks at the center of the digital lifestyle. Allot's DPI-based solutions identify and leverage the business intelligence in data networks, empowering operators to shape digital lifestyle experiences and to capitalize on the network traffic they generate. Allot's unique blend of innovative technology, proven know-how and collaborative approach to industry standards and partnerships enables service providers worldwide to elevate their role in the digital lifestyle ecosystem and to open the door to a wealth of new business opportunities. For more information, please visit www.allot.com
---
Cisco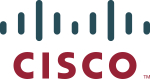 Cisco (NASDAQ: CSCO) enables people to make powerful connections-whether in business, education, philanthropy, or creativity. Cisco hardware, software, and service offerings are used to create the Internet solutions that make networks possible-providing easy access to information anywhere, at any time. Since the company's inception, Cisco engineers have been leaders in the development of Internet Protocol (IP)-based networking technologies. For more information, please visit www.cisco.com
---
DotAsia Organisation

DotAsia Organisation is a regional not-for-profit organisation with a mission to promote Internet development and adoption around Asia. DotAsia oversees the ".Asia" top-level Internet domain name, and is formed as an open membership consortium of official domain authorities around the region, including .CN(China), .JP(Japan), .KR(Korea), .IN(India), .NZ(New Zealand), .PH(Philippines), etc., and regional Internet organisations including APNIC, APNG, APCERT, PAN and APTLD. DotAsia has a core mandate towards digital inclusion, education and research and development.
---
Equinix
Equinix, Inc. (Nasdaq: EQIX), connects more than 4,000 companies directly to their customers and partners inside the world's most networked data centers. Platform Equinix's global footprint of carrier-neutral IBX® data centers gives you capital-effective locations to deploy infrastructure once, and then cross connect quickly and efficiently to multiple, high-value customers. Today, businesses leverage the Equinix interconnection platform in 31 strategic markets across the Americas, EMEA and Asia-Pacific.
In Asia-Pacific, Equinix operates world-class, carrier-dense data center hubs in Australia, Hong Kong, Japan and Singapore, and continues to invest in new markets with the most recently announced expansion into Indonesia. Our unique ecosystems of leading networks, cloud, financial services, content and enterprise customers put you closer to your target markets.
Learn more at www.equinix.com or contact us at networks@ap.equinix.com
---
Google

Google Inc. (Google) is a global technology company focused on improving the ways people connect with information. The Company generates revenue primarily by delivering online advertising. As of December 31, 2011, the Company's business was focused on areas, such as search, advertising, operating systems and platforms, and enterprise. Businesses use its AdWords program to promote their products and services with targeted advertising. In addition, the third parties that comprise the Google Network use its AdSense program to deliver relevant advertisements that generate revenue. In June 2011, it launched Google+. In September 2011, the Company acquired Zagat. In May 2012, Google acquired Motorola Mobility Holdings, Inc. As of January 2012, over 90 million people had joined Google+. In April 2011, the Company acquired PushLife. On July 31, 2012, it acquired marketing start-up Wildfire. In September 2012, it acquired VirusTotal and Nik Software.
---
The Internet Society (ISOC)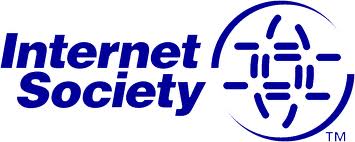 The Internet Society (ISOC) is the trusted independent source for Internet information and thought leadership from around the world. With its principled vision and substantial technological foundation, the Internet Society promotes open dialogue on Internet policy, standards and technology, and future development among users, companies, governments, and other organizations. ISOC is also the organisational home of the Internet Engineering Task Force (IETF), the world's premier Internet standards making organisation. Working with its stakeholders, partners, members and Chapters around the world, the Internet Society enables the continued evolution and growth of the Internet for everyone. For more information, please visit www.internetsociety.org
---
IXIA
IXIA provides the industry's most comprehensive converged IP network validation and network visibility solutions. Equipment manufacturers, service providers, enterprises, and government agencies use Ixia's solutions to design, verify, and monitor a broad range of wired, Wi-Fi and 3G/LTE equipment and networks. IXIA's test solutions emulate realistic media-rich traffic and network conditions so that customers can optimize and validate the design, performance, and security of their pre-deployment networks. Ixia's intelligent network visibility platforms provide clarity into physical and virtual production networks for improved performance, security, resiliency, and application delivery of cloud, data center, and service provider networks. For more information, please visit www.ixiacom.com
---
Japan Internet Exchange Co.,Ltd.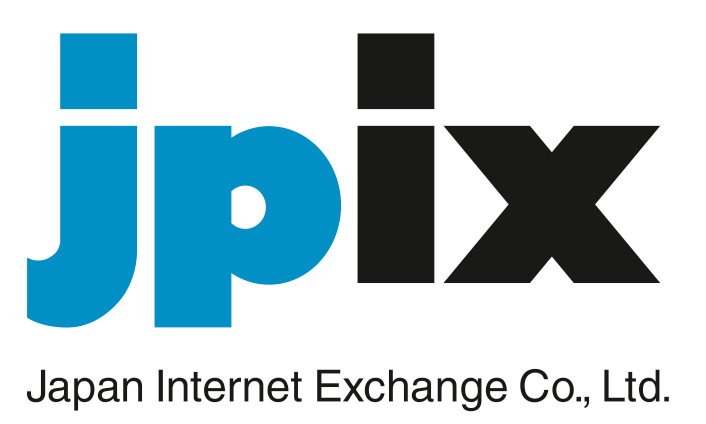 JPIX was established in July 1997 for the purpose of providing neutral Internet traffic exchange services for Internet service providers and content service providers, so that they can exchange traffic economically and effectively. The service was launched in November 1997 at the focal point of Japan's Internet traffic, Otemachi. Best efforts will be made to further contribute to the growth of the Internet in Japan by improving the service quality with state-of-the-art technologies and expanding the IX sites in order to satisfy the needs of the increasing Internet users and many upcoming data centers. For more information, please visit www.jpix.ad.jp
---
JPNAP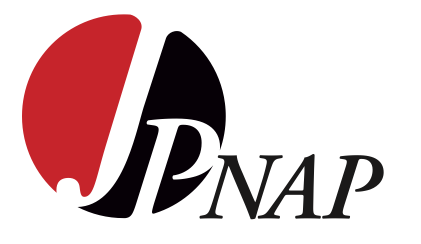 JPNAP, operated by INTERNET MULTIFEED CO. headquartered in Tokyo, Japan, is the largest Internet Exchange (IXP) in Asia, handling over 350Gbps of Internet traffic. With POPs located in Tokyo and Osaka, JPNAP interconnects over 100 networks through a stable and reliable peering platform, enabling ISPs, web hosts, and content providers to improve their IP connectivity performance and reduce transit costs. For more information, please visit www.jpnap.net/english/
---
Network Hardware Resale (NHR)

Network Hardware Resale (NHR) is the world's leading provider of pre-owned and new networking solutions. Based in California, the Company is an independent reseller of pre-owned Cisco, Brocade/Foundry, and Juniper networking equipment and is a Premier member of Dell's PartnerDirect program. The Company is also the first global stocking reseller of Menara Networks' optical IP/Ethernet transport solutions. NHR offers cost-effective network management, asset management, alternative maintenance and technical support services. Founded in 1986, NHR provides access to global personalized technical and sales support from its Santa Barbara, Dallas, New York City, Amsterdam, London and Singapore locations. For more information, visit www.networkhardware.com.
---
NSRC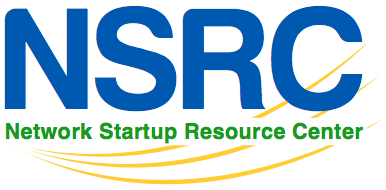 The Network Startup Resource Center works directly with local network engineers who develop and maintain the Internet infrastructure in their countries and regions by providing technical information, engineering assistance, training, donations of networking equipment, books and other resources. Over the past 20 years, the NSRC has worked around the world to help build research and education networks, Internet Exchange Points (IXPs), e-government systems, country code Top Level Domain (ccTLD) registries, and related Internet services. By strategically working with universities, research institutes, Internet Service Providers, Regional Internet Registries, government agencies, supranational agencies, industry, private foundations and non-governmental organizations, the NSRC helps develop Internet infrastructure for collaborative research, education, and international partnerships.
---
Progresso

Progreso Training, a unit of Progreso Networks, provides ICT Competency Training Programmes in Southeast Asia. Progreso Networks is the first IPv6 Forum Authorised Training Centre in Singapore to offer IPv6 Forum certification courses. Progreso was awarded by Infocomm Development Authority of Singapore (IDA) in August 2011 to develop IPv6 Competency and Certification Programme for Singapore's ICT Professionals and educate the students in Institutes of Higher Learning (IHLs). Progreso Training has been officially appointed by Singapore Workforce Development Agency (WDA) as the National Infocomm Competency Framework (NICF) Programme Partner for IPv6 Training in December 2012.
---
SGNOG

SGNOG is an educational and operational forum for discussion and sharing of technical information related to backbone/enterprise networking technologies and operational practices. Participants typically include engineering staff from Service Providers as well as other organizations that have an interest in knowing more about networking technologies. SGNOG is non-profit and organization-neutral. The meetings are informal, and is run by volunteers from the community. You can be involved by joining our mailing list sgops@list.sgnog.net. For more information, please visit
www.sgnog.net
---
Singapore Computer Society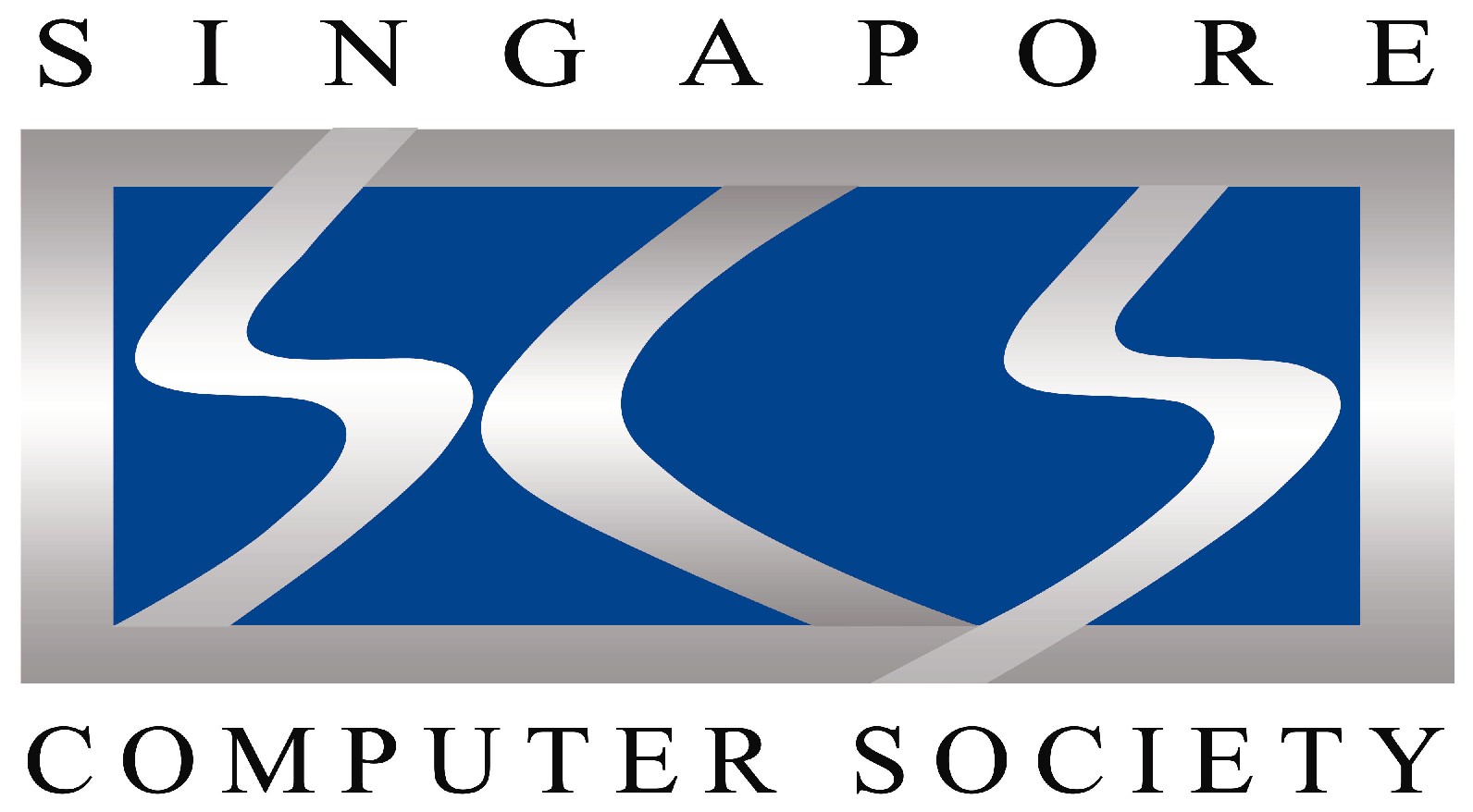 The Singapore Computer Society (SCS), established since 1967, is the premier professional body for IT practitioners and IT users in Singapore. It provides a wide range of events such as seminars and conferences, publications and access to an invaluable network of specialists. It also administers various certification programmes that offer individuals the avenue to gain recognition and career development. Today, having a membership of over 27 000, SCS is the largest local IT body with membership representative of the IT community. For more information, please visit SCS website at www.scs.org.sg
---
Singapore Internet Research Centre

The Singapore Internet Research Centre (SiRC) is hosted at the Wee Kim Wee School of Communication and Information (WKWSCI) at Nanyang Technological University, Singapore. The Centre initiates and conducts research related to the Internet across Asia. As part of its vision to a top-flight research centre, the SiRC focuses on activities in four key areas: research, education, service and public policy advocacy. For more information about the centre, please visit www.sirc.ntu.edu.sg
---
Singapore Internet Exchange (SGIX)

The Singapore Internet Exchange (SGIX) is a not-for-profit, open and neutral Internet Exchange that serves to enhance the Internet environment for local and international IP traffic. Multiple interconnected peering nodes throughout Singapore forms the core of the Internet Exchange. This high-speed facility plays an important role in deployment of services over the Internet by allowing the efficient exchange of traffic, reducing latency and thus ensuring sustainable performance for bandwidth-intensive services to be optimally delivered to the end-users. SGIX is self-regulated and the shared ownership concept ensures its alignment to the interests of its members. SGIX aims to deliver benefits to both service providers and content providers alike, building a community by the members, for the members. For more information, please visit www.sgix.sg
---
Singapore infocomm Technology Federation (SiTF)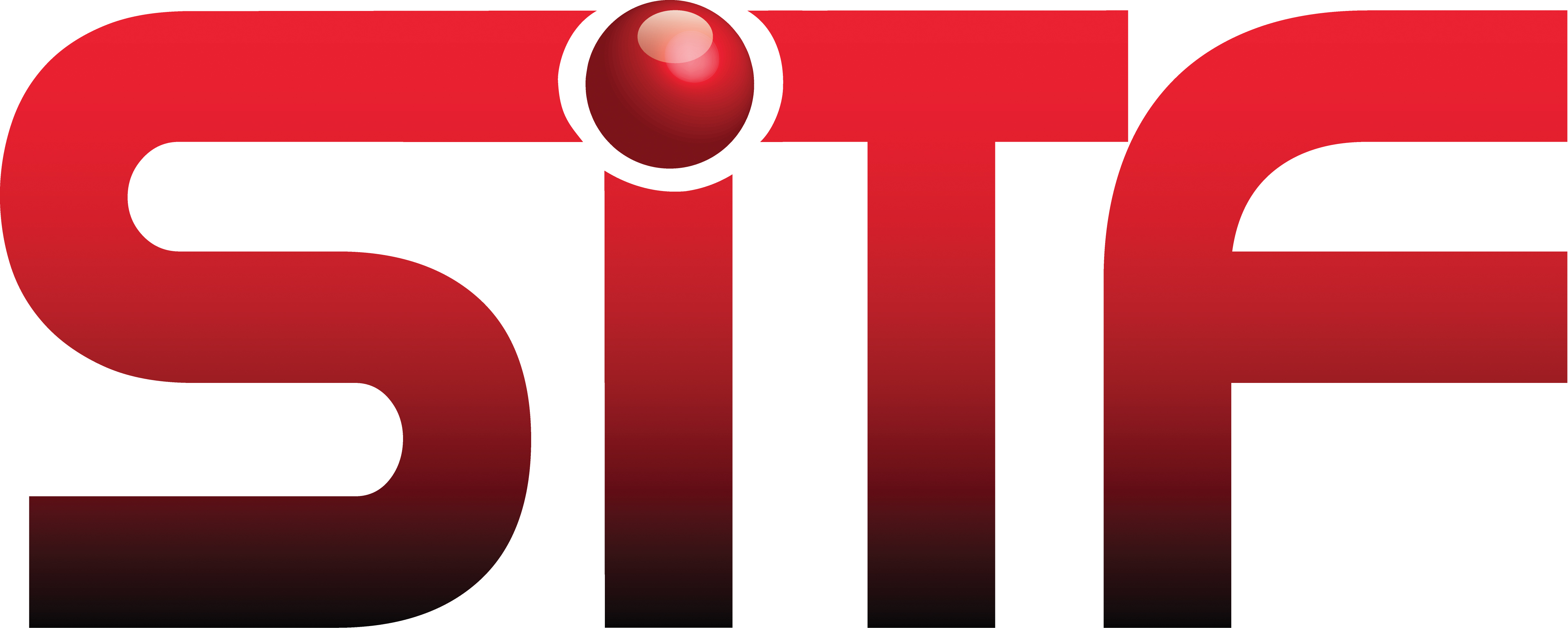 SiTF's charters are to serve as the voice of the Singapore infocomm industry, to provide members (from local startups to established MNCS) with opportunities to increase their market presence and business reach, to promote ICT innovation and to enhance industry capabilities. SiTF works with various stakeholders in the ICT industry to address ICT-related issues and promote emerging technologies in areas such as Digital Media, Cloud Computing, Green IT, Wireless, Security and Governance. Among the key events initiated by SiTF are the SiTF Golf Classic, SiTF Awards, SITEX and Asia Pacific ICT Summit (APICTS). The key initiatives by SiTF include MatchiT, 123JumpStart, SiTF Academy and administering the 'Infocomm Singapore' brand. For more information, please visit www.sitf.org.sg
---
SingTel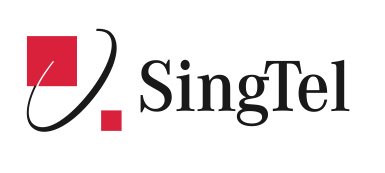 SingTel is Asia's leading communications group providing a portfolio of services including voice and data solutions over fixed, wireless and Internet platforms as well as infocomm technology and pay TV. The Group has presence in Asia and Africa with 462 million mobile customers in 26 countries, including Bangladesh, India, Indonesia, Pakistan, the Philippines and Thailand. It also has a vast network of offices throughout Asia Pacific, Europe and the United States. For more information, please visit www.singtel.com.
---
Telekom Malaysia Berhad (TM)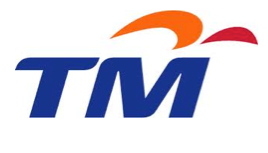 Telekom Malaysia Berhad (TM) Malaysia's broadband champion and leading integrated information and communications group, offers a comprehensive range of communication services and solutions in broadband, data and fixed-line. As a market leader, TM is driven by stakeholder value creation in a highly competitive environment. The Group places emphasis on delivering an enhanced customer experience via continuous customer service quality improvements and innovations, whilst focusing on increased operational efficiency and productivity. For further information on TM, visit www.tm.com.my