Social Events
Social Events
Social Events allow you to experience the local culture, customs, and hospitality of the host country. Social Events allow attendees to maximize the contacts they made during the course of the Meeting while enjoying the local cuisine. Attending the Social Events is the most productive and enjoyable way to enter and explore new markets for your business growth.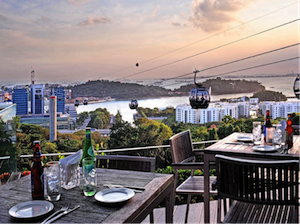 APRICOT Official Opening Social
| | |
| --- | --- |
| Where: | Jewel Box @ Mount Faber |
| When: | Monday, 25 February 2013 |
| Time: | 19:00 - 21:00 |
Chill out and network at one of Singapore's most iconic destinations – The Jewel Box. Resting amongst the lush foliage at the top of Mount Faber, The Jewel Box stands as Singapore's iconic hilltop destination at 106m above sea-level.
Complete the evening by taking the complimentary round trip cable car ride (non-stop) and enjoy the panoramic windows in the cabin offering a stunning 360-degree view of Singapore's city, harbour, and Sentosa Island! For more information on The Jewel Box, please click here.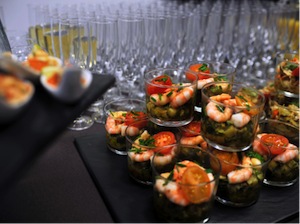 APRICOT Official Peering Social
| | |
| --- | --- |
| Where: | Katong Ballroom @ Shangri-La Hotel |
| When: | Tuesday, 26 February 2013 |
| Time: | 18:00 - 19:00 |
The Peering Social is hosted by Equinix and brings industry peers from in and around the region together to exchange insights and experiences on accelerating the global interconnection of their networks. This networking social provides a great opportunity to connect with like-minded counterparts in a relaxed and cosy environment. It will be held within the Shangri-La itself for the ease and convenience of delegates.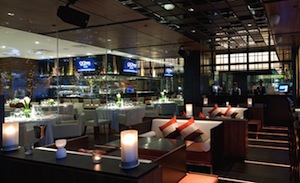 APNIC Opening Social
| | |
| --- | --- |
| When: | Wednesday, 27 February 2013 |
| Time: | 19:00 - 21:00 |
| Venue: | OChre Restaurant |
Transport will be provided to and from the Shangri-la Hotel. Please meet at the foyer of Shangri-la Hotel at 6.30pm.
Originating from France, OChre's contemporary chic interior design of dark, masculine fittings, plush furnishing and glass walls surround a gleaming open concept show kitchen. The melange of flavours, fresh ingredients and colours are carefully calibrated to innovate on the traditional fare and offer new delectable creations to consumers. Click here for more information.

APRICOT Official Closing Social
| | |
| --- | --- |
| Where: | CM-PB @ Dempsey6ixAND7even |
| When: | Thursday, 28 Feruary 2013 |
| Time: | 19:00 - 21:00 |
Set against the rustic scenery of Dempsey in a bungalow setting, CM-PB offer an all day breakfast and dining menu consisting of international and local dishes.. Whether you choose to be au natural and go alfresco or stay in comfort inside, get ready to be blown away by this jam-packed 'ALL-IN-ONE' venue, where you meet people from all walks of life.
For more information on CM-PB @ Dempsey6ixAND7even, please click here.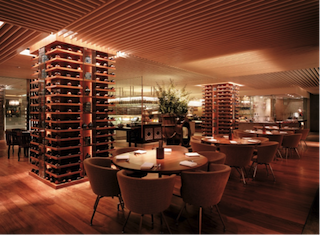 APNIC Official Closing Dinner
| | |
| --- | --- |
| Where: | Straits Kitchen |
| When: | Friday, 1 March 2013 |
| Time: | 18:30 - 21:30 |
Tickets are USD80 per head but numbers are limited for this event so register early to avoid disappointment.
One way transport from the Shangri-la Hotel will be provided for this event. Please meet in the foyer of Shangri-la hotel at 6pm.
Straits Kitchen is a Singapore-inspired restaurant presenting the best of local cuisine in a contemporary marketplace setting. The halal-certified theatre kitchens serve a smorgasbord of popular local favorites, such as Satay, Beef Rendang, Hainanese Chicken Rice, Laksa, Tandoori Chicken and Naan. For dessert, indulge in a lovely selection of local favourites such as Almond Jelly, Banana Fritters and home-made Durian ice-cream. Celebrate local food and discover a uniquely Singaporean showcase of tastes, sights and sounds!
For more information, click here.